Great news everyone! We have expanded our wings one technology and are now working with Vanco, a company to assist us with providing you the opportunity For Online Giving Click HERE . You then control the payment options you would like to establish! There is also a feature we would like for you to consider, that allows you to pay the fees for credit card use. It is not required, however, it does help the parish. If you would like to do automatic transfers from a checking or savings account, please be sure to do that directly through the parish as there won't be any fees processing through us.
If you have any questions, please contact Sarah or Barbara at the Parish Center and let us know!
To access the ACH giving form please click the link below:
Electronic Funds Transfer Form
Scrip Online Purchase

You can keep earning for your family and our organization, even though our Scrip Office is currently closed. Whether you need essentials from stores that are still open, want to earn while ordering take-out, or need some online retail therapy. You can get eGift cards for hundreds of brands—and do it all from home by placing your orders online.

Set up an online account if you don't already have one! It only takes a few minutes to get started. Here's how:

1. Go to ShopWithScrip.com , select Join a Program. Or on your phone, go to MyScripWallet.com and choose Create an Account.
2. You'll be asked for an Enrollment Code. Enter ALFDBD8D11L4 and select Register.
3. Fill in the enrollment form to finish setting up your account.
4. Register your phone for two-step verification.
5. Once your account is set up, you will have the option to link a bank account to easily pay using your checking or savings account. Or you can use a credit card by entering your card information at checkout.
6. Now you're ready to shop and earn online.

We are hoping that in person Scrip sales can resume in June. Stay connected to our parish resources for updates. If you have questions, feel free to text or call Allison at (920) 344-7862.

Stay safe and healthy, Allison @ Scrip
MASS SCHEDULE
Do to the updates changes from the Catholic Return Matrix given to us by the Archdiocese, we now have new capacity numbers. Daily Mass has now been opened to the public, please see below for Mass count capacity.
8:00 am Daily Live Stream: Mondays - Friday
(Capacity 40 people)
4:30 pm Saturday Night Mass Live Stream (English)
(Capacity 120 people)
8:30 am Sunday Mass (English)
(Capacity 120 people)
11:00 am Sunday Mass (Bilingual)
(Capacity 120 people)
Follow us on our St. Katharine Drexel Parish YouTube channel or Facebook page to watch the streaming of Masses, to watch Mass thru YouTube click on the link below:
St. Katharine Drexel Parish YouTube Channel
Mass Sign-Up
In order to maintain social distance between families, we are limiting capacity to 120 people per Mass. Therefore we are asking families to please sign-up for the Mass time they wish to attend, please keep in mind that the space is limited and not all will get the opportunity to do so. If you wish to sign up for our any of our upcoming scheduled weekend services please do so by the portal below:
This coming weekend we will be holding Masses for our First Communion kids.
July 19, 2020 (16th Sunday in Ordinary Time)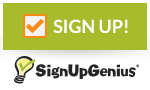 BFOB
St. Katharine Drexel Parish, Beaver Dam, WI celebrated the dedication of the church on June 14, 2020.
We were blessed to have a wonderful celebration on the June 14 with Bishop James T. Schuerman, visit our BFOB section of our web page for more information and updates on our Building From Our Belief project.
Mission Statement:
Inspired by the Holy Spirit, we follow the footsteps of Jesus, through love for the Eucharist and outreach to those in need. As one Body of Christ, we are a diverse community journeying toward our common goal of the Kingdom of God.
Misión:
Inspirado por el Espíritu Santo, nosotros caminamos en los pasos de Jesús, a través del amor a la Eucaristía ya la ayuda a los necesitados. Como un Cuerpo de Cristo, somos una comunidad diversa viajando hacia nuestro objetivo común al Reino de Dios.
Office Hours
Location: 408 S. Spring St. Beaver Dam

Monday-Tuesday 8 AM - 3:30 PM
Wednesday 8 AM - 3:30 PM
Thursday 8 AM - 3:30 PM
Friday 8 AM to Noon

Other times available upon request.