Usher's Mass,
Sunday, May 24, 2020,
9:00 a.m.,
Parish Center Mission Hall
We need many ushers to safely execute liturgies during COVID 19 and they would be more confident in their ministry with some training. Therefore this Sunday you are invited to attend the 9:00 a.m. streamed Mass at the parish center mission hall. Please arrive by 8:30 as we will demonstrate the experience of being checked in, going to an appropriate sized row for your group while maintaining social distancing. You are welcome to bring a couple other family members along so we are accustomed to different sized groups.
After Mass we will talk about your experience of Mass and what we can learn from the experience as we make final plans for the first set of larger group Masses on May 30 and 31. We will open the church after this discussion so you can be familiarized with the space.
If because of Memorial Day weekend plans you cannot attend this liturgy, Fr. Mike will repeat the training (without a Mass) on Wednesday, May 27 at 7:30 p.m. at the church at the new portico entry.
As always, facial masks are highly encouraged as science has shown they knock down transmission of respiratory diseases from 70% odds to 5% for half of the people wearing masks to 1.5% if all people are wearing masks.
Please be respectful of the risk factors you are prone to because of health conditions or age. Safety is our first priority, we can figure out all of the other details with patience and creativity. So if you cannot responsibly help with this ministry at this time, simply be honest with us, we can figure out other solutions.
Blessings,
Fr. Mike
Mass Sign-Up
In order to maintain social distance between families, we are limiting capacity to 120 people per Mass. Therefore we are asking families to please sign-up for the Mass time they wish to attend, please keep in mind that the space is limited and not all will get the opportunity to do so. If you wish to sign up for our any of our upcoming scheduled weekend services please do so by the portal below: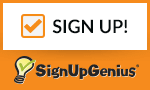 For everyone that wishes to attend Mass and sees that on our sign-up thru the parish web page is full, please keep in mind that we have reserved some spaces for the email and phone contacts. So please contact us via email at: [email protected] or if unable to do this, call: 920-887-2082, ext. 8 to register for the services of Pentecost Sunday.
Adoration
Beginning this week adoration will be offered as follows:
• Tuesdays: 4-5 pm at St. John the Baptist Church
• Wednesdays 5:30 - 6:30 pm at Holy Family Church
• Thursdays 6-7 pm at St. Columbkille Church
• Saturdays 9:30 - 10:30 am at St. Katharine Drexel Parish Center

Please note that current guidelines dictate only 10 people total can be allowed in the building. To ensure safe social distancing, there will be a monitor counting entrants and seating arrangement will be delineated in each facility to ensure proper sanitizing afterwards. Thank you for your cooperation.
Reconciliation is available on Saturday's from 9:30AM – 10:30AM; a limit of 8 people will be allowed to enter Mission Hall at once. If the day is nice the priest will be available in the prayer garden to help with sanitizing.
Online Giving
Vanco eGiving
Great news everyone! We have expanded our wings one technology and are now working with Vanco, a company to assist us with providing you the opportunity For Online Giving Click HERE . You then control the payment options you would like to establish! There is also a feature we would like for you to consider, that allows you to pay the fees for credit card use. It is not required, however, it does help the parish. If you would like to do automatic transfers from a checking or savings account, please be sure to do that directly through the parish as there won't be any fees processing through us.
If you have any questions, please contact Sarah or Barbara at the Parish Center and let us know!
BFOB
St. Katharine Drexel Parish, Beaver Dam, WI is postponing its church dedication which was scheduled for April 3 due to the COVID – 19 pandemic.
We will have a major celebration later when all can safely attend this joyous event. The church is being finished as conditions allow; when the restriction for attending group events lifts, we will soon after schedule our dedication.
Mission Statement:
Inspired by the Holy Spirit, we follow the footsteps of Jesus, through love for the Eucharist and outreach to those in need. As one Body of Christ, we are a diverse community journeying toward our common goal of the Kingdom of God.
Misión:
Inspirado por el Espíritu Santo, nosotros caminamos en los pasos de Jesús, a través del amor a la Eucaristía ya la ayuda a los necesitados. Como un Cuerpo de Cristo, somos una comunidad diversa viajando hacia nuestro objetivo común al Reino de Dios.
Office Hours
Location: 408 S. Spring St. Beaver Dam

Monday-Tuesday 8 AM - 3:30 PM
Wednesday 8 AM - 3:30 PM
Thursday 8 AM - 3:30 PM
Friday 8 AM to Noon

Other times available upon request.